We aim to tread lightly, investing in the future of our business and helping our suppliers to operate in a responsible way which supports our planet.
It's how we reduce our carbon footprint, eliminate waste at source and recycle more. By sharing what we learn, we can support our global supply chain to measure and mitigate their impacts too.
climate
At DM's we recognise that rapid action is needed to respond to the climate crisis. It is a global challenge that already affects us all, and will increasingly do so.
This is why we have committed to the Business Ambition for a 1.5°C trajectory with the Science Based Targets initiative. By aligning our Net Zero strategy to a warming limit of 1.5°C and setting ambitious, science-based emissions reduction targets, we can look to transform our business and prevent the most severe impacts of climate change. We've been working with the Carbon Trust to develop our Net Zero Commitments in line with this ambition as well as the updated Net Zero guidelines, which we look forward to sharing following submission and validation by the SBTi.
We are also committed to source certified renewable electricity across all of our owned and operated facilities by 2025 as we work to reduce our direct emissions. We have already made progress by introducing improved efficiencies;
In the UK, 100% of our purchased electricity comes from renewable sources. We're working to achieve this across all of our global owned and operated sites.
We have increased the use of LED lighting in our stores, trialled remote energy monitoring and smart controls and engaged our teams in using heating, ventilation and air conditioning (HVAC) systems effectively.
We have solar panels on our UK Distribution Centre.
We know we have a part to play that looks beyond our direct impact. As a footwear company, most of our climate impacts lie within our global supply chain. That's why in addition to our efforts to reduce our direct emissions, we will work with our suppliers to achieve our Net Zero Commitment.
Check out the Climate section of our Sustainability Report for more information.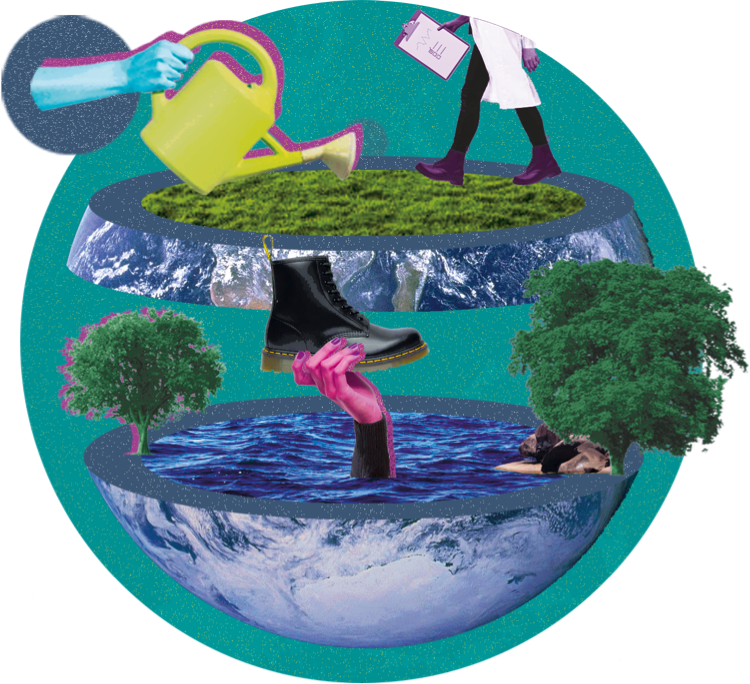 Our operations
We believe the places we work should be a reflection of our company values - being a responsible brand starts with our owned and operated facilities.
100% of our UK sites, including stores, are supplied by renewable electricity – we continue to work towards achieving this in all our owned and operated sites.
All of our UK offices, MIE manufacturing facilities and UK distribution centre are zero waste to landfill. We are working to achieve this in our key footwear suppliers.
The Netherlands DC and our UK distribution centre were designed with sustainability in mind and achieved a BREEAM rating of Very Good.
We require third-party logistics supplier agreements to include appropriate social and environmental standards.
Made in England
Wollaston, England, is the birthplace of Dr. Martens, and to this day remains the location of our owned and operated "Made in England" (MIE) manufacturing facilities. In 2019, we set ourselves the goal to understand and improve the environmental impact at our MIE sites.
This ambition led us to start our journey to implement an effective Environmental Management System at our MIE manufacturing facilities and to achieve ISO 14001 certification - in April 2021 we achieved ISO 14001 certification and we continue to maintain it to this day. We want to lead by example, which is why we are also supporting our Tier 1 suppliers to gain environmental certification standards (ISO 14001 or equivalent) by 2025.
ISO 14001 is the internationally recognised standard which enables organisations to monitor their environmental impacts in a systematic way and demonstrates a commitment to environmental protection above and beyond legal requirements.
Sell responsibly
Our retail environment is so much more than simply transactional spaces, they are the platform for our brand vision, our values and gathering spaces for our community.
With over 60 years of history, our retail footprint has spread globally and we know that there is a lot of work to be done ahead of us, as we strive to be part of the solution. Across our sustainability strategy we are re-thinking retail in a way that instils responsible behaviours across our company while offering a platform to influence our communities.
We are working to utilise sustainable materials in our stores, such as certified timber, reconditioned shop fixtures or using bespoke recycled materials. We have also started to trial technology to operate our stores in a smart way such as adopting best practices in energy efficient lighting, climate control and waste management. This is the start of a journey for us, but we are determined to adopt best possible solutions to bring sustainability into the retail environment.
We will address four key areas:
Store design and procurement
Everything from the floors to our paint finishes. It all has an environmental impact. We'll carefully consider the longevity of the materials we use in our stores, from using recycled timber flooring through to the LED lighting systems.
Consumer facing retail
Whether it be our window displays, bags or our visual merchandising. We'll consider the materials used, the longevity of the props that support our campaigns, and where items are sourced from to reduce our carbon footprint where we can.
Non consumer facing retail
To achieve our Net Zero Commitment we are considering everything from the light fittings we use to the type of heating in store. In the UK, 100% of the electricity we use comes from renewable tariffs and we're working towards achieving this across our global sites too.
In store employee education
We'll support our colleagues to run our stores as sustainably as possible and ensure they can help our wearers get the most life out of their shoes.
Global supply chain
Our global supply chain consists of manufacturing sites and distribution centres. As well as manufacturing our products in the UK, most of our footwear and accessories are produced in the factories of our trusted partners across Europe and Asia. We also map and nominate our key material and component suppliers.
This disclosure accounts for a significant proportion of our Tier 1 footwear suppliers and is reviewed and updated annually.
To learn more about our CSR programme in our supply chain, check out our most recent Sustainability Report, or visit People.
Supplier environmental standards
Our Environmental Standards set out our expectations for our suppliers' environmental management. We monitor our key suppliers against these standards and their environmental performance through our ongoing supplier monitoring programme. We also monitor our key suppliers' energy, water, waste and chemicals use on a quarterly basis.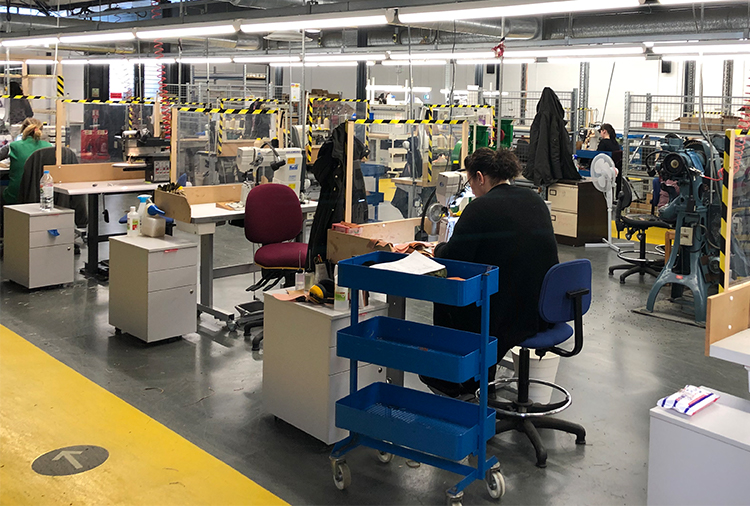 RSL and Chemical management
Restricted substances are chemicals and substances which have been banned or restricted for various reasons such as health and safety and environmental concerns. The purpose of a restricted substances list (RSL) is to reduce the use of hazardous substances in the supply chain. Testing methods are used to verify if a chemical is present and if so, ensure it is below the restricted level.
Dr. Martens General Material Requirement Policy (GMRP) is part of Dr. Martens RSL programme and is key to ensuring that our products comply with all relevant product safety legislation and requirements. The GMRP is shared with and signed by our Tier 1 and key Tier 2 suppliers each year. It is reviewed and updated annually and is aligned with the legal testing requirements in all our operational regions (UK, EU, US, China, Japan and Korea) including REACH legislation and California Proposition 65, which is considered the most stringent chemicals legislation worldwide. We are committed to continuing to be compliant with the tightest chemical regulations identified worldwide through a best practice chemical management system.
We use third-party testing labs to test products against the highest applicable requirements for the markets they are sold into. All of the testing labs we work with are pre-approved by Dr. Martens so we only work with trusted testing partners. Every new material and component type in our products goes through a rigorous testing programme each season to ensure it is compliant. Random products are selected from the production line by Dr Martens Quality and Compliance team. As well as a comprehensive testing programme for our components and raw materials, we also carry out seasonal rip down (finished product) testing, where products are shredded and the individual components tested. If a product or material should fail a test for compliance reasons, an investigation is launched immediately to remediate the failure.