We believe that everyone who works for DM's or wears our boots should be part of a community where they feel accepted and included.
We are committed to supporting our employees, the workers in our supply chain and our wider communities to thrive and empowered to express themselves.
Our people
Dr. Martens has long been committed to conducting business in an honest and ethical manner. We expect high standards from each other, and we adhere to the DOCtrine, our global employee Code of Conduct, which defines the way we do business. All employees must sign the DOCtrine which covers our standards and expectations of our employees on areas such as human rights and ethical trade, health and safety, anti-bribery, malpractice and harassment. Should there be a need to raise any concerns regarding the principles outlined in the Code of Conduct, we have a confidential whistleblowing hotline, Speak Up.
As part of our culture first approach, we have a range of initiatives and perks which support the mental, social, physical and financial wellbeing of our employees. Some of the initiatives offered include access to our Employee Assistance Programme (free and confidential advice service), our Perks and Discounts Scheme, and an annual volunteering allowance.
Annual surveys and listening groups help create a picture of how our people engage with our brand, culture and the employee experience we provide. We are proud that our inclusive culture is reflected in the results, and more details can be found in our Annual Report.
In 2019 we signed the Time to Change Employer Pledge and with the help of our Mental Health Champions, we are showing our ongoing commitment to change the way we think about mental health in the workplace. Together, we are ensuring Dr. Martens is a place where mental health is talked about freely and without judgement.
Our global compliance and training platform 'How We Do Business' allows consistent and relevant policies and training materials to be distributed to all of our employees across all regions in relevant languages. It also provides live views and up to date reporting and monitoring of the business' progress rate, therefore allowing targeted training and communication where needed.
Mandatory training for Dr. Martens employees include modules on Health & Safety, Financial Crime (including Anti-Bribery and Corruption) and Information Security. We also have additional training modules including DE&I, Harassment Prevention, and Human Rights. All employees are also required to read and adhere to the Business Code of Conduct (the DOCtrine) as well as attesting to other mandatory policies such as our Anti-Bribery and Corruption Policy.
Diversity, Equity & Inclusion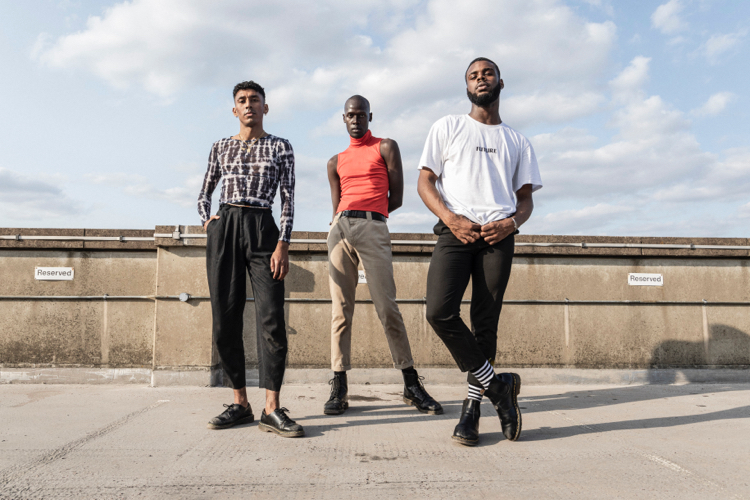 Diversity Equity & Inclusion (DE&I) is firmly on our agenda it is a part of who we are as a business and as a brand. We have been on an important journey in how we evolve and continue to embed DE&I at Dr. Martens. Making sure that we are continuously improving our processes and investing in ongoing education for all. Redefining how we attract talent and creating spaces for discussion and movement around gender and race.
This is our DE&I strategy.
You can find our gender pay gap results here.
Our suppliers
Our products are sourced from the United Kingdom, Vietnam, China, Thailand, Laos, Bangladesh, Japan, Portugal and Taiwan (as of April 2022). We believe it is important to develop long-term partnerships with our suppliers and have worked with many of them for more than a decade. Our supplier conferences promote an environment of trust and transparency, whilst building a deeper understanding of the issues faced by our suppliers. As a result of our partnership principles, we have not cancelled any orders (full or in part) during the coronavirus crisis and have continued to pay our suppliers in full, which reflects our belief in the importance of our supplier relationships.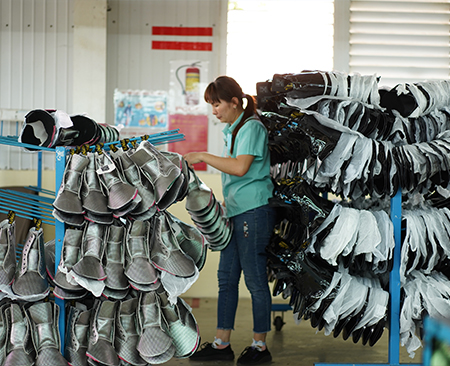 Community
Supporting communities around the world is part of who we are at Dr. Martens.
We have a history of supporting causes that work to advance social justice issues, including support for anti-racism, LGBTQIA+ rights, and mental health initiatives – all of which we know our people are passionate about. Over the past year, this impact has been amplified through our efforts as a company, as well as by the Dr. Martens Foundation.
The Dr. Martens FoundatioN
The Dr. Martens Foundation is an independent UK registered charity and exists to support causes that advance social justice.
At Dr. Martens we have always encouraged our people to stand up for what they believe in and the Foundation is our commitment to doing even more for people and communities across the world who face social injustice.
What the Foundation stands for:
We will put our best foot forward and lead the way for what is fair. We will support social justice causes, which empower rebellious self-expression and drive forward positive change for society.
Human Rights - Protecting and respecting everyone's human rights.
Participation - Social justice is not possible if only some voices are heard and the marginalised are silent.
Equity - Tackling the structural inequality and embedded bias that exists across society.
Access - Ability to access essentials like shelter or opportunities in education, music or creative industries.
Dr. Martens Foundation is a company limited by guarantee and a charity registered in England and Wales with company number 13174032 and charity number 1194513. Its registered office is at 28 Jamestown Road, Camden, London, United Kingdom, NW1 7BY. The Foundation isn't accepting unsolicited applications as grant making is currently by invitation only.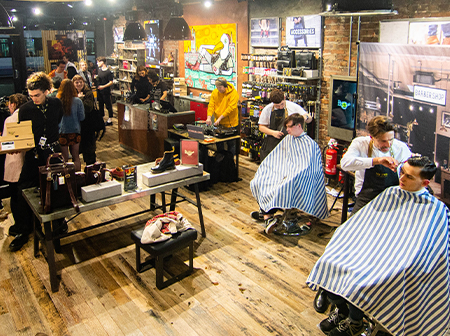 Volunteering
We value diversity and authenticity, so we support an array of local causes around the world, and we encourage our people to do the same too, through volunteering and matched giving. We support and encourage our people to use their annual two-day volunteering allowance to support their local community and the causes they feel most passionately about.